15 Best Hotels in Osaka
Known for the impressive architecture, mouthwatering food and exciting nightlife, Osaka is a world-famous commercial centre in Japan. This has helped the hotels' business, which has been booming slowly but steadily. With so many hotels to choose from, it becomes a tricky job to settle on one. Well, worry not! Given here is a list of some of the best hotels in Osaka, all of which will provide the perfect base to explore Osaka from.
Affiliate Disclosure: As a Booking.com affiliate, I earn a small commission when you book through links on this page.
The Lively Honmachi Osaka
If you are looking for an amazing hotel in Osaka, then the Lively Honmachi Osaka is the one for you! Located just a little distance away from Nanba Betsuin Temple, the hotel features fascinating rooms, a shared lounge, a 24-hour front desk and a handful of facilities, one impressive than the other. More than 170 rooms are divided into different types, all of which are equipped with comfortable bedding, a private bathroom and toiletries. The dining options of the hotel include the Lively Kitchen Osaka, which provides a variety of lip-smacking dishes and the Lively Bar, located at the top of the hotel and provides a beautiful cocktail menu. The hotel is indeed a 'lively' choice of accommodation in Osaka, don't you think?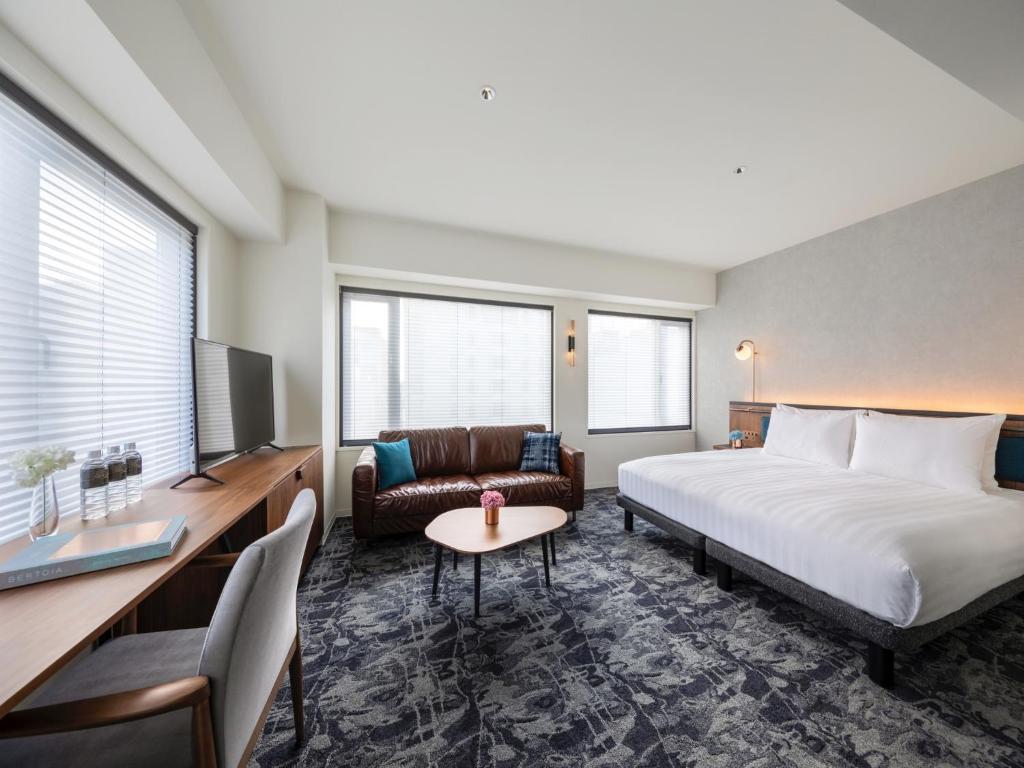 Cinnamon Hotel
Cinnamon Hotel is one of the newest hotels in Osaka, situated in the quaint Nipponbashi area. The comfortable rooms of this hotel range from twin rooms, double rooms to handicap-accessible rooms. Amazingly enough, these rooms also feature a variety of amenities, such as free toiletries, a work desk and free high-speed WiFi. The rooms also come with a refrigerator and electric kettle – meaning you can fix your snacks all by yourself. The facilities of this lovely hotel include vending machine area, a hygienic universal toilet, a checkout machine and ample space for parking! The hotel is easily accessible and therefore, happens to be near to many Osaka attractions, viz, Shinsaibashi Shopping Arcade, Hoan-Ji Temple and Nipponbashi Park, to name a few.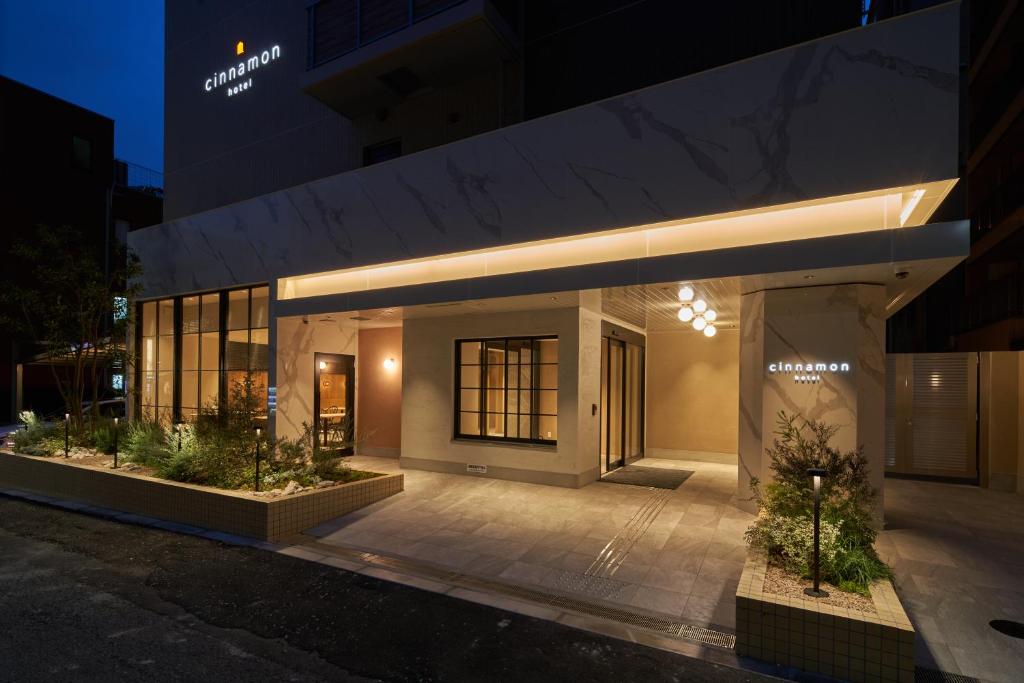 Hotel Yu-Shu
The Chuo Ward district of Osaka is blessed with a lovely Japanese hotel, Hotel Yu-Shu. The rooms of the hotel come with a number of amenities, such as a wardrobe, work desk, a kitchenette and many others surrounding a comfortable double bed. It is a ryokan, which is a Japanese inn featuring tatami rooms and communal baths. You can relax in the garden area, make your meals in the kitchen that comes with the room and take advantage of the many vending machines of this 3-star hotel. The area is peppered with many popular tourist spots, including Mitsutera Temple, Glico Man Sign and Zojugoi Yasuidoton Dobokukiko Monument. For an authentic Japanese experience, choose Hotel Yu-Shu!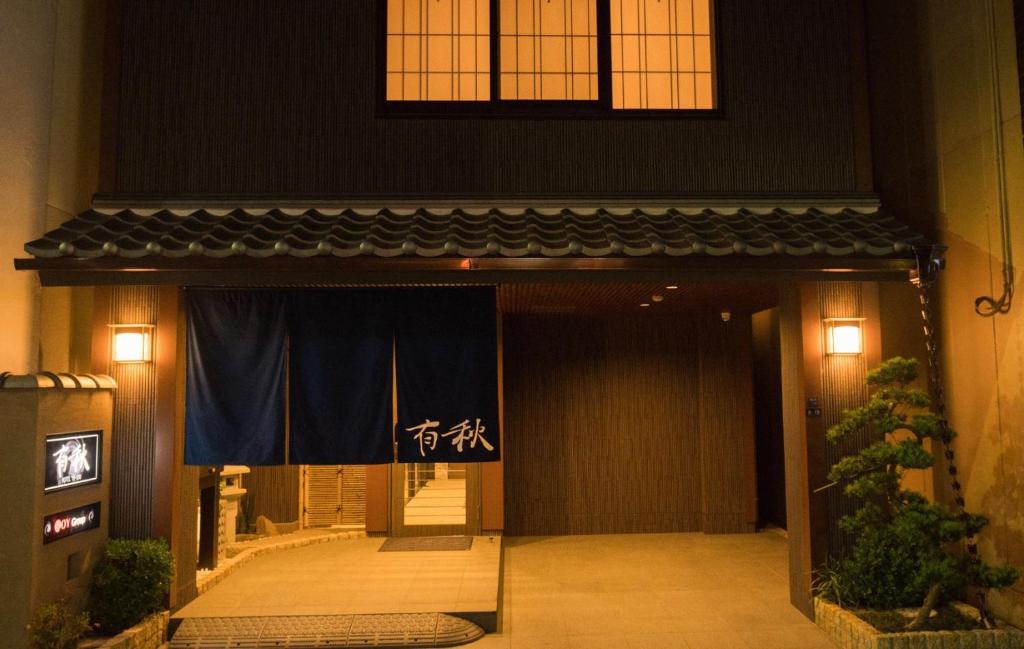 The OneFive Osaka Midosuji
OneFive Osaka is that hotel where the best of both worlds blends beautifully to provide you with an amazing experience! Located in the central Honmachi area, it is at a few minutes distance from Honmachi Station – which translates to easily accessible. This luxurious hotel, a confluence of European style and Japanese elements, features beautiful wooden floors, modern fittings and elegant furniture. The rooms available are of different types – such as semi-double, double and twin – all of which includes a TV, electric kettle and a refrigerator. Facilities include a complimentary breakfast, access to the laundry area and taxi bookings as well as relaxing massage service. This hotel, with all its cosy but luxurious vibes, is one great choice for tourists and travellers!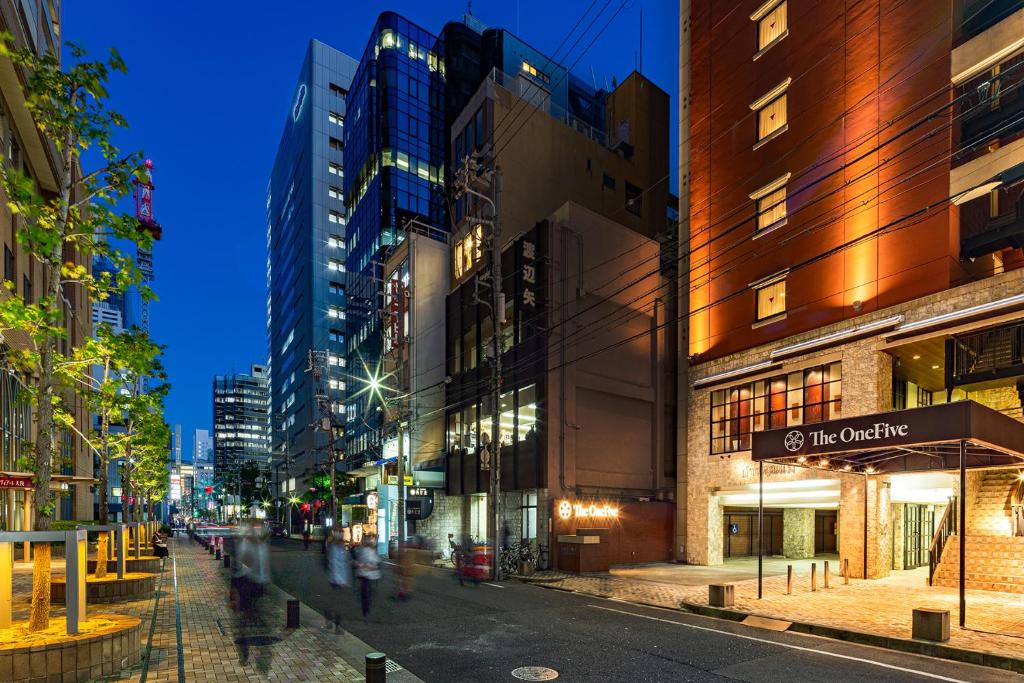 Hotel Kuramoto
This ryokan-style hotel, Hotel Kuramoto, is an inn near Dotonbori, beautiful, accessible and pocket-friendly. This 3-star hotel comes with a handful of comfortable rooms, which comes with Japanese roll-up bedding, tatami floors and paper screens. And while the ryokans don't have a private bathroom, this ryokan provides an en suite bathroom and complimentary toiletries to all the rooms. Guests can kick back and relax in the clean and cosy hot public baths, or enjoy a scrumptious Japanese meal at the on-site restaurant. Around the hotel are several tourist spots, such as Hoanji Temple Nanbo, National Bunraku Theatre and Soemoncho, which makes staying here even more exciting. It might not be a luxurious hotel, but it is still a great choice to live in Osaka.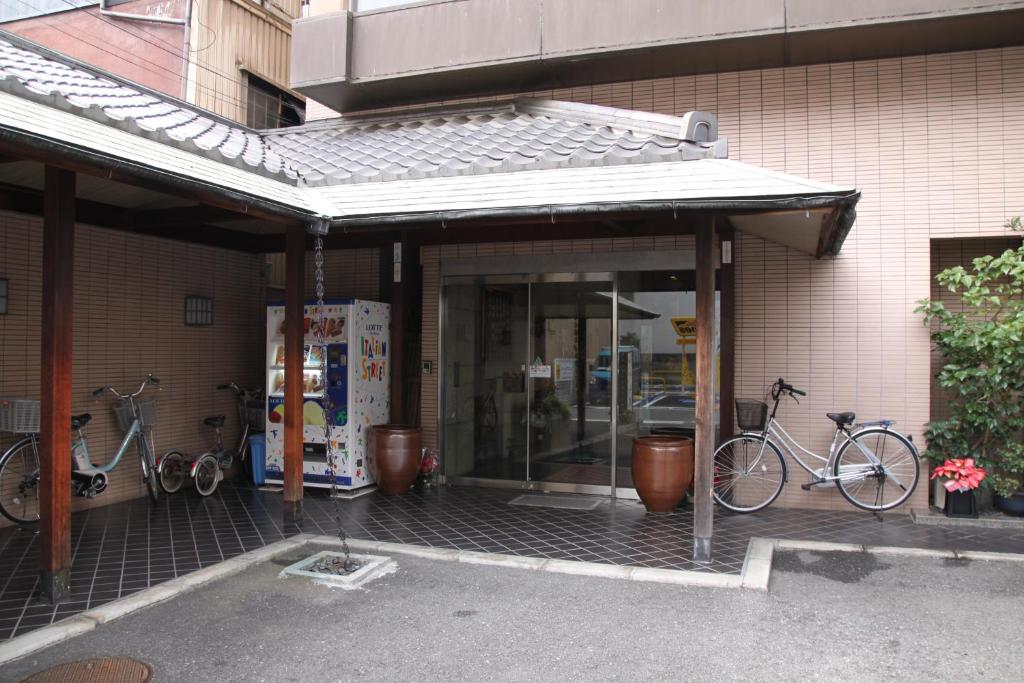 Hotel Androoms Shin-Osaka
An urban hotel in the true sense, Hotel Androoms is unique, located in Yodogawa Ward District of Osaka and surrounded by a number of popular tourist attractions. The guest rooms of the hotel are essentially Japanese, with traditional and modern elements blended together to create this comfortable and stylish place. Packed with amenities, the rooms are of different types, which are tailored to suit your needs. On the dining front, Soba and Café, which primarily focuses on providing amazing soba noodles with their special kombu dashi stock. These noodles can be enjoyed in different ways for all meals, from breakfast to dinner. The hotel also comes with a handful of amenities, including a large bath, laundry machines, smoking room and vending machines, among others.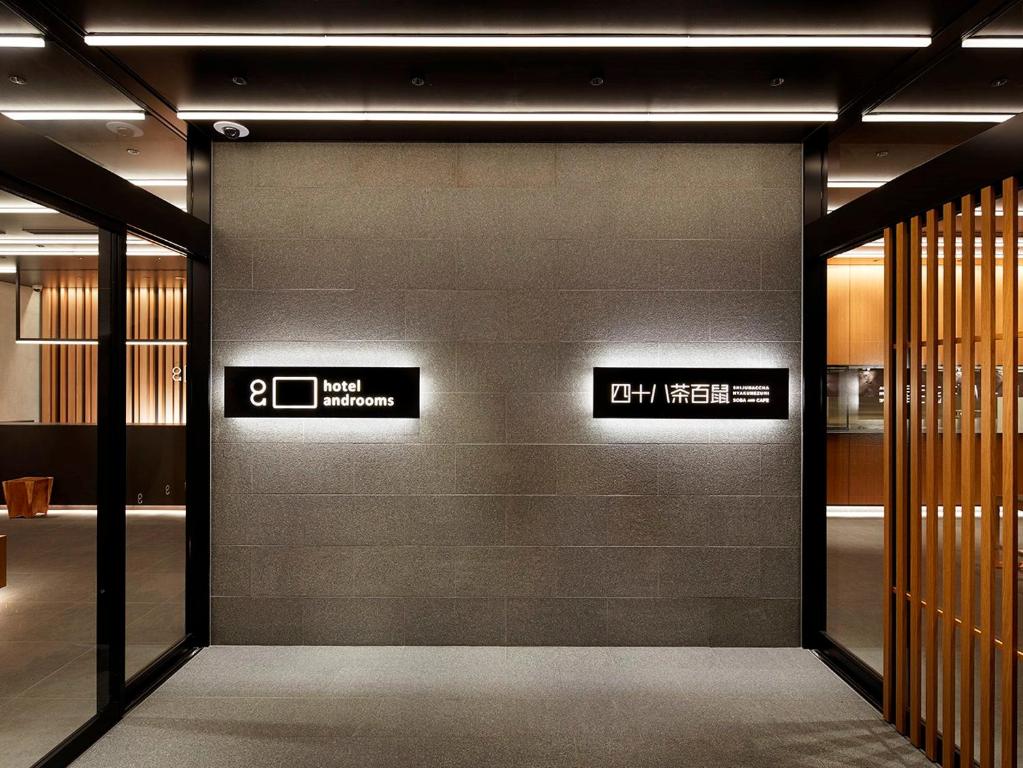 The Blend Inn
The Blend Inn, located just a few minutes away from the city centre, is a beautiful hotel by the Bay Area. The guest rooms of the hotel are impeccable, including a twin room, a double room and even a dormitory, among others. All of these come with a cosy bed, clothes rack, free WiFi access and even complimentary tea. Thanks to the hotel's perfect location, one can even get easy access to a number of restaurants around, in addition to the American breakfast that the hotel serves. Facilities of the hotel include a lovely gift-cum-souvenir shop, bicycle rental and a laundromat, and many others. And if you are planning on sightseeing, look no further – The Blend Inn is amazingly close to a number of popular attractions!
Cross Hotel Osaka
Cross Hotel Osaka has actually been the winner of the Michelin stars – and that too for six years in a row! Located in the popular Midosuji Avenue, this 14-story hotel features more than 200 guestrooms and a number of facilities. The rooms seem to bathe in ample sunlight and when combined with luxury and comfort, your stay becomes a literal paradise. The hotel also comes with an on-site restaurant, 'Zero' Terrace & Dining, which employs a unique 'live and open' concept. The restaurant, serving a variety of cuisines, actually has an open kitchen, right at the centre, where you get to see how the team makes the delicious dishes. Cross also has a concierge service, which functions just like a cherry on the top!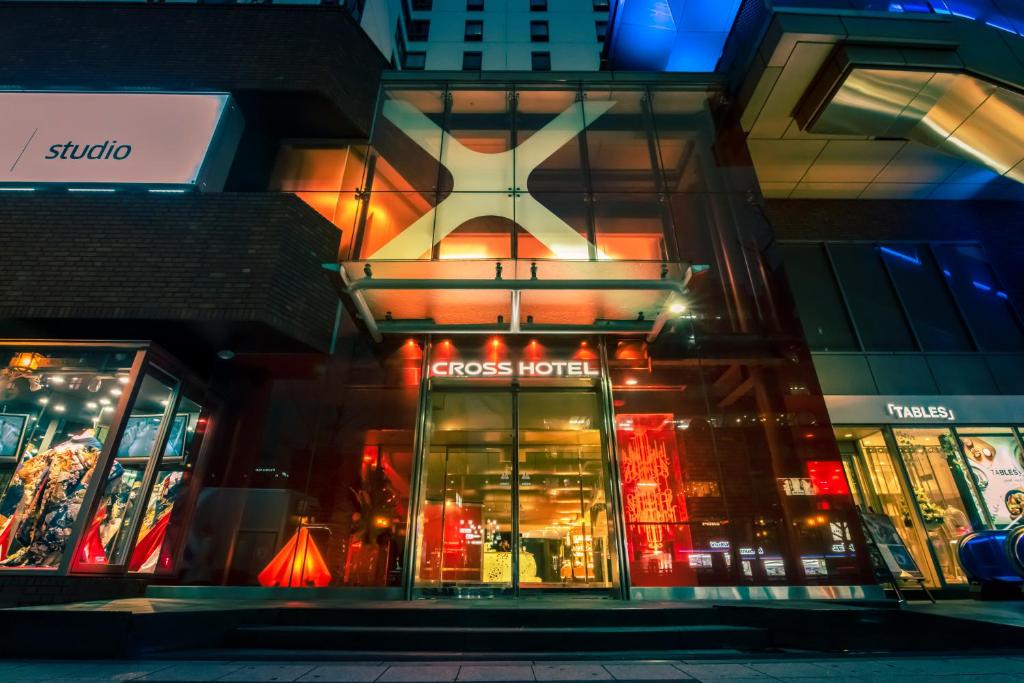 Conrad Osaka
Make your way to the top floors of Nakanoshima Festival West Tower and you will be greeted by Conrad Osaka. This hotel has an amazing list of rooms - you can select from the guest rooms, suites, executive and accessible. Most of the rooms feature Japanese elements and provide a picturesque view of the ocean, along with double beds, a refrigerator and a table. There are also a number of on-site restaurants, such as Kura, a Japanese restaurant; C:Grill, a fascinating crustacean bar; 40 Sky Bar and Lounge, a lobby lounge and Atmos Dining, which is all-day dining. The hotel also offers a number of impressive facilities, including a concierge, fitness centre, impeccable room service, spa, meeting rooms and even an indoor pool.
Hotel Universal Port
Hotel Universal Port, located in Osaka city, is a complete package, exuding theme park-like vibes! You can select from an array of beautiful rooms, such as the standard, superior and deluxe rooms. This hotel goes one step forward and adds other unique types of rooms, including concept rooms, party rooms, minions' rooms, among others. But wait, there's more! The top floor of the hotel features amazing ocean rooms, which looks over to the lovely Osaka Bay area. There are a variety of restaurants - with a lip-smacking menu - in the hotel, namely Port Dining Ricorico, The REX Entertainment Place Lounge R and Rex Café. Concierge Service, REX Market, Universal Studios Store, Refresh Salon and a Baby room are just some of the facilities this hotel provides.
The Park Front Hotel
Universal Studios Japan is a grand affair, and so is the Park Front Hotel, located on the premises. It was opened recently, and still is one of the best hotels to be found in Osaka. Once you are through with the formalities at the 24-hour front desk, you get to the best part – guest rooms with stunning views! You can choose a room that offers a city view, a park view or a room where it is the baths facing a beautiful view. The dining front of the hotel is also exciting – thanks to the Akala Buffet Dining, Tully's Coffee and Eggs 'n Things, among others. As for the facilities, it includes vending areas, smoking room, Foreign Currency Exchange, Laundry room and a Convenience Store, to name a few.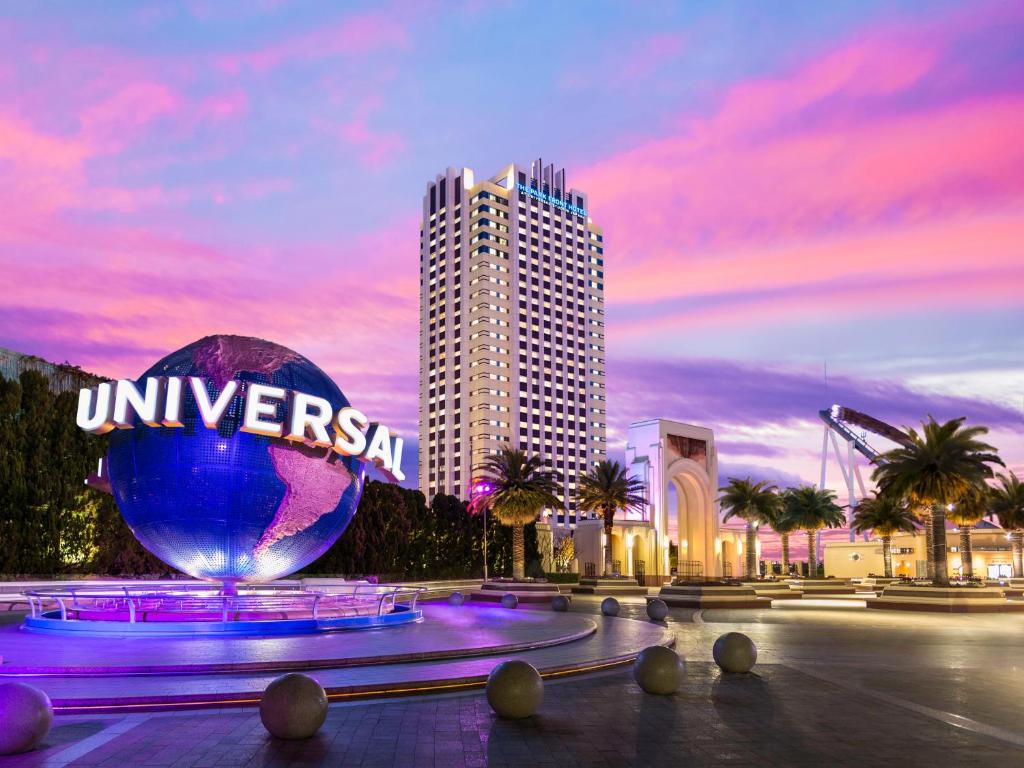 Hotel Granvia Osaka
Hotel Granvia Osaka is a sophisticated and equally luxurious retreat in the heart of this historic and amazing city. The guestrooms are of different types, where you can choose from standard rooms, top-floor executive rooms and many others. These rooms also come with comfortable beddings, private bathrooms, toiletries, an electric kettle and high-speed internet. The hotel also comes with a breakfast buffet – Japanese and Western cuisines – which offers around 100 different dishes. All of these dishes are made in the hotel's on-site restaurants – Osaka Ukihashi and Fleuve, Japanese and French respectively. Other amenities include an exclusive lounge, some even more exciting dining options and impressive venues for special occasions. Spacious living, amazing hospitality and delicious dining, Hotel Granvia is a literal paradise!
Hotel Ichiei
Most tourists prefer hotels that are located in Central Osaka – and therefore, Hotel Ichiei becomes a sound choice. A Japanese hotel layered with modern elements, Ichiei is easily accessible, provides several facilities and is simply, amazing! The rooms are especially impressive, where you can choose from both Japanese-style rooms and Western-style ones. These rooms are equipped with a TV, DVD player, desk and necessary toiletries. A lovely Japanese touch to the stay is that the hotel provides a Yukata robe, slippers and fantastic green tea. The hotel also comes with an on-site Japanese restaurant, Hotaru, which offers delicious traditional Japanese cuisine. What's more, you can also get the food delivered to your room at a nominal rate.
Kaneyoshi Ryokan
A little walk away from Nipponbashi is this cosy hotel, Kaneyoshi Ryokan, with riverside accommodations and a beautiful blend of traditional and urban. The guestrooms are Japanese-style and feature a futon, AC, a TV and other amenities. While the hotel provides only breakfast – again, Japanese-style – there are many dining options around the hotel, including the Kuromon Market. In this way, you never have to worry about how to fill your stomach! As for the facilities, there is a 24-hour front desk at your service, which also provides desktop computers and free Internet service. Fascinating sights around Kaneyoshi includes Tsutenkaku, Glico Sign and the famed Osaka Shochikuza Theatre.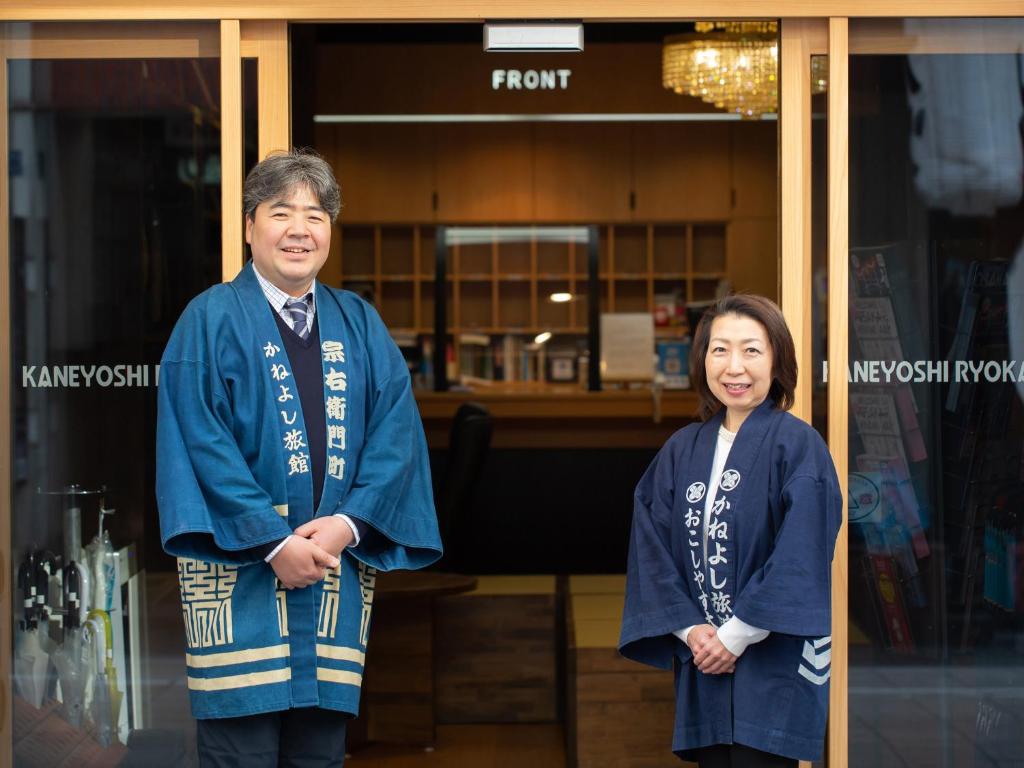 Dotonbori Hotel
Located at a little distance from Namba Subway Station, is this Dotonbori Hotel, highly accessible, amazing living accommodations and packed with facilities. There are a number of rooms, all of which comes with comfortable bedding, a desk and even an electric kettle and a refrigerator with a free beverage. The hotel's restaurant is very fascinating, which serves a delicious buffet breakfast of Western as well as Japanese dishes, which can be delivered to your room as well. The hotel's services are uncountable, including pocket WiFi, computer, bicycle and baby strollers for free use, massage chairs and sightseeing guide app among others. The hotel has also strived to put together a series of events, focusing on the Japanese culture, i.e. a literal blessing to the tourists!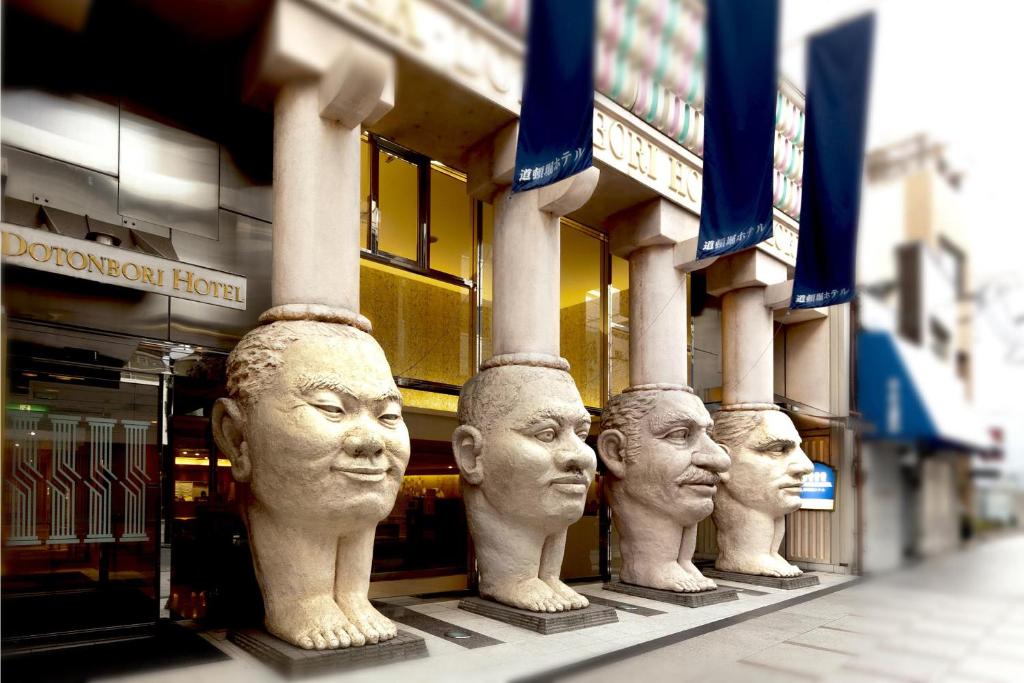 Osaka features Western as well as Japanese-styled hotels, thus welcoming all kinds of tourists. And these hotels might not feature many facilities, but when it comes to comfortable living, they definitely take all the brownie points!