17 Best Hotels in College Station
Tricia Daniel / shutterstock.com
Home to the Texas A&M Aggies, College Station, geographically and technically, isn't simply about 'college'. There's plenty to see and do in College Station, besides dropping your potential college grad student off. Beyond Kyle Field, there's a handful, or rather a bulk, of hip, contemporary hotels on the scene.
Additionally, the dining options will dazzle the stubbornest foodie. Staying here proves a pleasure with the George Bush Presidential Library and Museum that's a must-see attraction. The downtown area is a quaint locality to shop and stroll. You can spend a leisurely afternoon here at antique stores, or chic hybrid markets.
College Station boasts some of the best hotels around from elegant boutique properties to lavish, grand accommodation.
The George
Both rustic and refined, The George is a new addition to College Station accommodation. This boutique hotel, ensconced in Century Square is right next to Texas A&M University. In The George, you'll find the Brazos Valley's tradition and hospitality that Southerners are famous for. Rooms are well-appointed with every conceivable amenity. The hotel has a pool and a fitness center as well. With non-smoking rooms, family rooms and suites, you're sure to get what you like.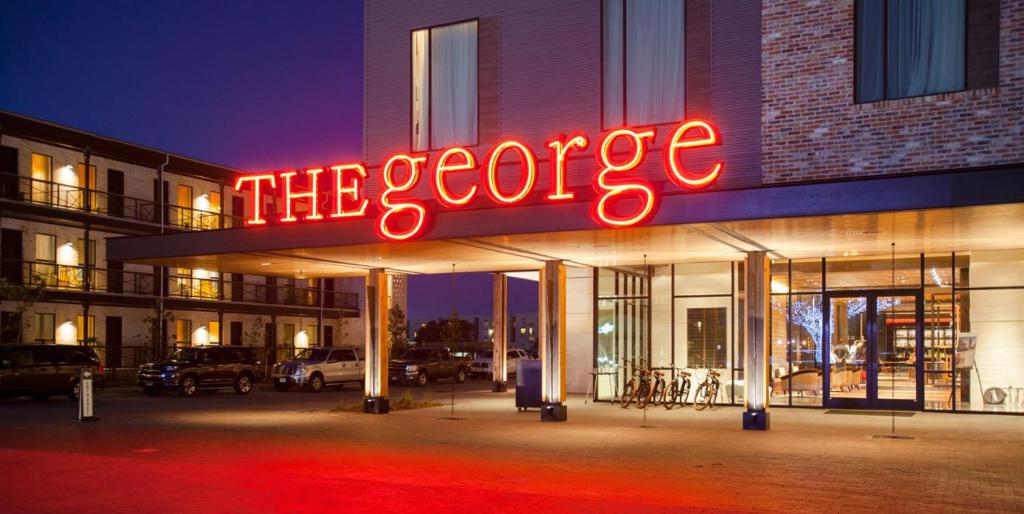 Fairfield Inn & Suites
A mere block away from Texas A&M University, this hotel offers a great location so you are close to all the university's sporting events. Home games at the campus are legendary to watch and fans pick this clean, neat hotel for their vacation frequently. Busy business travelers have it good here too, with well-designed accommodation and ergonomic desks in each room. A complimentary breakfast buffet comes with each booking. For recreation, there is a heated indoor pool on the property, not to mention a refreshing spa for rejuvenation. You can expect a huge amount of Texan hospitality as the staff are friendly, approachable and helpful with handy hints on what to see and how to go about it. The Fairfield comes with a "100% satisfaction guarantee". This is a promise that's fulfilled in case guests aren't happy.
Holiday Inn & Suites
Only 6.4 km from Texas A&M University, in the list of the best hotels in College Station, this is a splendid property that houses an indoor swimming pool. The fitness center is open for business on a 24-hour basis. Each room has an appealing and bright interior with all modern amenities and a work desk. Kem's is the famous on-site restaurant that serves up authentic American breakfasts and sumptuous dinners. The lounge has a cocktail service and a relaxed ambience. A short distance of 6.4 km away is the Reed Arena. You get free parking within the hotel complex and a free shuttle service within a radius of 8 km, and this includes to and from Easterwood Airport.
Hilton Garden Inn College Station
A large hotel, spread out on a vast area, the Hilton Garden Inn is modern in its atmosphere. Large plush rooms with full windows are inviting. Rooms have access for wheelchairs, and all rooms come with comfortable recliners. Washrooms are spacious with fantastic linen and toiletries. Some deluxe rooms come ready with Apple computers too. The fitness center keeps you active, while you can work up an appetite to satisfy at the Great American Grill Restaurant. The Garden Grill and Bar prepares breakfast and is lively at dinnertime too.
Hampton Inn & Suites
Touting a racy, tropical atmosphere with a huge outdoor pool, the Hampton Inn and Suites is 3.2 km from Post Oak Mall in College Station. A fitness center with mainly cardiovascular equipment keeps you healthy throughout your trip. Rooms are resplendent in white linen and elegant wooden headboards on beds. Ninfa's Mexican, a popular foodie's delight, is nearby and frequented by guests. Served daily is a tasty spread in the varied breakfast buffet at the property.
Embassy Suites by Hilton
Embassy Suites offers up three-star accommodation that some people rate as top quality. As with all abundant Hilton hospitality, you can enjoy a grand American breakfast. With an indoor pool, fitness center and ATM, this is a sought-after place of stay for most tourists visiting College Station. The lobby is a contemporary vision with a cool vibe in aqua. The hotel houses a laundromat as well as a store for light snacks and drinks. Rooms are cutting-edge in design, done in neutral blues and whites with wood accents.
Best Western Plus
The Best Western Plus College Station Inn & Suites has a long-standing reputation for hospitality and a home-away-from-home feel. Very close to the A&M campus, this makes it the perfect choice for families of students as well as visiting faculty. Rooms and suites are equipped with modern amenities. Furthermore, the hotel is designed for the business traveler and vacationer alike. A few minutes away is Kyle Field, Reed Arena, Blue Bell Park and Santa's Wonderland, making it to the list of the best hotels around the area. The hotel is well-known for its facility of providing blocked room bookings for groups, whether its corporate staff, sports teams or fans.
If you want a place to stay that is near every other important location, either the Memorial Hospital, Museum, and the University itself, this is the ideal stay place. Uniquely, this is a pet-friendly hotel, and this makes it the first choice for many people. Nonetheless, pet-free accommodation is available and rules are strictly enforced. The staff is friendly and engaging enough to give guests tips on things to see and do around, including the best Texas BBQ you can fathom. The full breakfast is a treat and is complimentary with your room rate.
Hyatt Place
You can be sure of Hyatt hospitality wherever you go. Situated 1.6 km from Texas A&M University, the hotel boasts a hot tub facility and a superb fitness center. The on-site bar is a fun place to be, day or night. Rooms are spacious and well-appointed with full-service washrooms and toiletries that are top-of-the-line. With all-day dining and a 24-hour front desk, you also get a market, grab-and-go style, for your favorite mini meals, snacks and drinks. Within 3 km, you'll discover a golf course to try your hand at. Pets are allowed in this Hyatt residence, and this makes it amenable to guests with furry friends. This is a frequent choice at College Station, so its good to reserve early.
The Stella Hotel
The Stella Hotel in nearby Bryan, stands out as a piece of art, with spectacular views from higher floors. "Vibrant" is the watchword for a lobby that is bright and welcoming, as is the staff, waiting to cater to your every indulgence. In the magnificent outdoor pool, you can lounge and relax away your blues. Aspects of The Stella that strike you are in the areas of the hotel lit by natural light. This is reflected in the airy and plush rooms, simply designed, yet spacious and functional.
Country Inn & Suites by Radisson
A very good hotel to stay at in College Station, there is a 24-hour front desk, free WiFi, an outdoor pool and an on-site ATM. Offering a high degree of comfort and convenience, The Country Inn provides a free continental breakfast in the tariff. The hot tub is an attraction that draws guests, as is the suitable location, 700 m from Wolf pen Creek Amphitheater. With a great business center, the hotel is great for business or pleasure.
Homewood Suites by Hilton
This is an art deco lover's accommodation, with no prepayment for room reservations and free cancellation. The room tariff includes and appetizing breakfast, and the hotel has an excellent location at College Station. All suites have full kitchens. The hotel has a good fitness center and an on-site convenience store. Only minutes from the hotel, you can discover the Children's Museum and the Messina Hoff Winery.
Vineyard Court Designer Suites Hotel
Another dog-favoring property, the key feature of this hotel is the picturesque garden and sparkling pool. All rooms are suites with living and dining areas, and the interiors are aesthetic. You can get suites with kitchenettes, dishwashers and stove tops included. Every evening is pure delight, especially if you are a connoisseur of wines. Wine-tasting sessions are held each evening and you can learn a thing or two even if you're not a wine expert. The Briarcrest Country Club and Carnegie Library are an eight-minute drive away.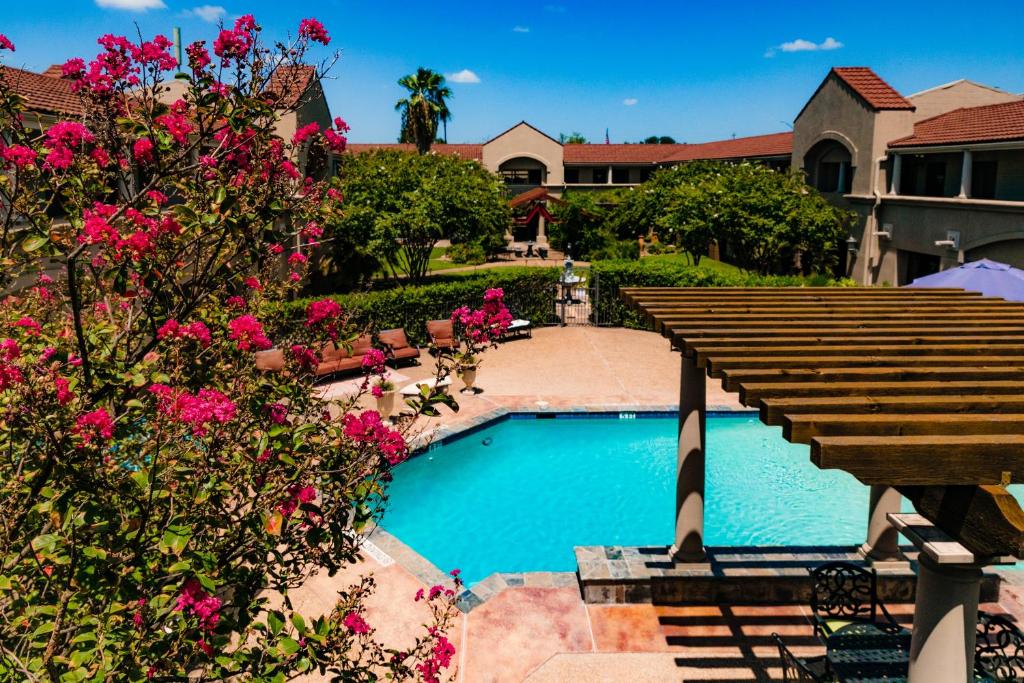 Residence Inn
An all-suites hotel, the hotel has suites with full kitchens, and an indoor pool. Hot tubs are housed in the hotel, as well as a spa. Suites come with service staff that shop for groceries for your own culinary needs. In each suite, you have a microwave and dishwasher that makes your life easy. You can opt for a daily breakfast as well as an evening reception in case you want relief from being a chef yourself. Considered in the list of the best hotels with suites, this accommodation requires reservations.
The Nest Bed, Breakfast & Spa
A discreet country-style retreat, 15 minutes by car from the university, The Nest Bed may be compact, but has all the old-world charm that guests adore. This is what makes it a fine hotel for repeated faithful travelers. At College Station, this hotel takes your breath away with its quaint furnishings and home-grown produce. Most of the delectable food that is served to you comes from an on-site garden. The daily breakfast buffet offers ample choice and organic dairy products taking center-stage. Guests can even go as far as to select their own peppers, parsley, lettuce, tomatoes, onions and zucchini from the fresh crop in the hotel garden. Even the linen in each carefully crafted room is as natural and soothing as it could get. With sheets at a 600-800 thread count and custom-made beds, what more could an environment-conscious traveler ask for?
An uncomplicated hotel, guests will remember a stay here, even overnight, more than at any other property in the area. You can while away time reading a book on the porch, gaze at the fish in the pond or brush some pet donkeys that stroll in the grounds. In the evening, you can unwind with a glass of wine around a camp fire. This is a non-smoking facility (including rooms), adhering to all the standards of a non-toxic atmosphere.
Cavalry Court by Valencia Hotels
A highly-rated property at 200 Century Square Drive, the Cavalry Court is among the best hotels in the area of College Station. It features bikes and a brilliant bar and distinctive brickwork that makes it a feast for the eyes. The hotel is a five-minute walk from the Bonfire Memorial and 800 m from Benjamin Knox Gallery. All guest rooms have a comfortable seating space, with some including a balcony. The amenities in rooms are wonderful, with a fridge, toiletries in the shower and bath area and cable TV. With an outdoor pool and a free continental breakfast, you get what you pay for and more in this hotel. What guests love is the excellent location.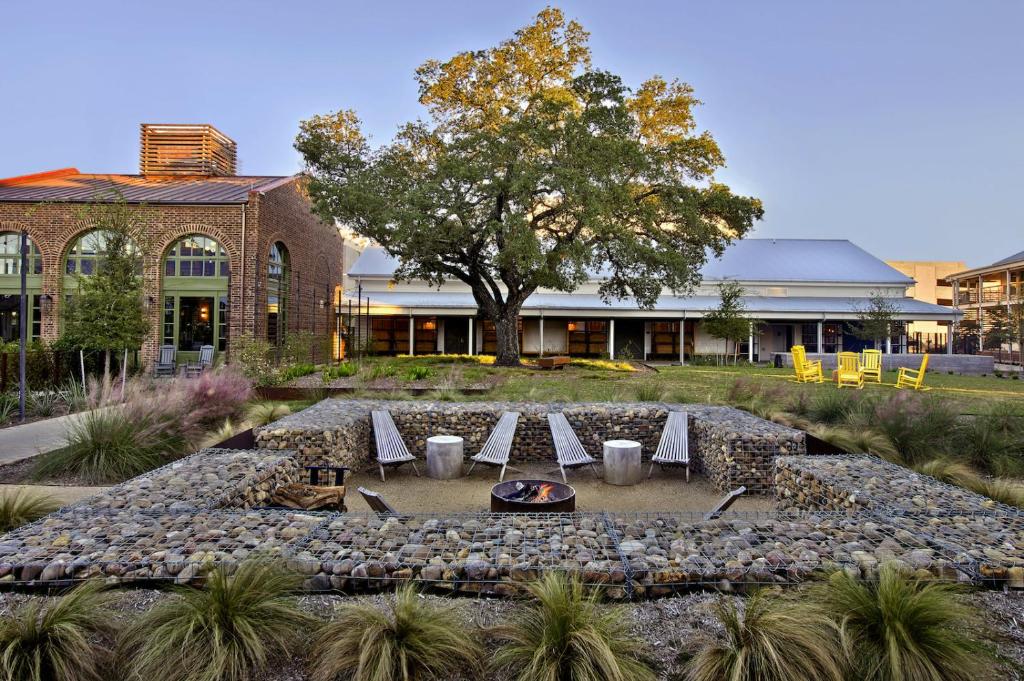 7F Lodge
The 7F Lodge is an exclusive place to stay at College Station offering quintessential lodge-like accommodation. If you want a place full of romantic charm to live in, this is it. With a rustic, yet unique wood touch, this bed and breakfast is located in the center of College Station. Guest rooms offer the best amenities like air conditioning and a refrigerator and electric kettle. You get the benefit of free parking, if you drive down here. The popular steakhouse, the Casa do Brasil, serves up some of the hottest dishes.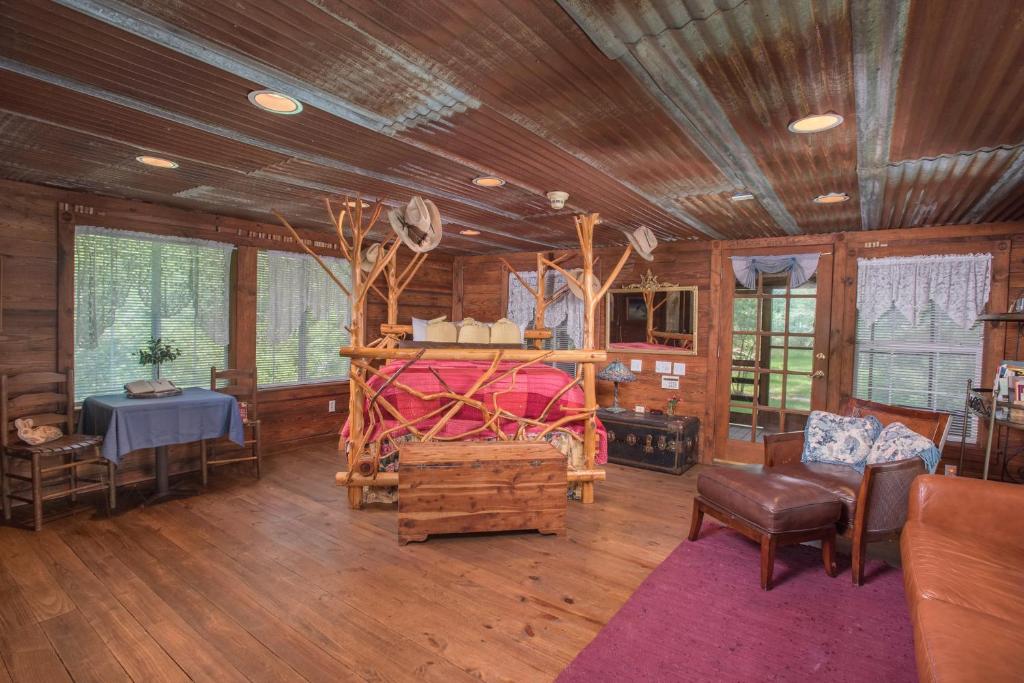 Courtyard by Marriott
Recently renovated, this is among the best hotels offering value for money in Bryan. The lobby is especially lovely, offering a cool space to relax or work. Complimentary parking and WiFi are some perks you get here. Additionally, a bistro that quenches your hunger and thirst is a prominent place to dine. Available here, are some healthy breakfast options and a dinner service that is a pleasure for your palate.