15 Best Hotels in Busan
surachat treekidakorn / shutterstock.com
South Korea is a country full of wonders, may it be its amazing tourist spots or the delicious food.
This essence has seeped into the beautiful city of Busan, which is well known for its mural villages, the mesmerizing beaches, and the handful of impressive markets.
Exploring this fascinating city needs an equally comfortable base, and for that, there is nothing better than the hotels of Busan, one extraordinary than the other.
Affiliate Disclosure: As a Booking.com affiliate, I earn a small commission when you book through links on this page.
Park Hyatt Busan
The Haeundae district of Busan is peppered with amazing hotels for you to stay at – one of them being the world-famous Park Hyatt! It is a five-star hotel, featuring exquisite accommodations, a variety of luxurious amenities, and an overall amazing living experience.
Four types of rooms are available in the hotel, all of which provide soothing views of the ocean around. Along with that, guests are invited to relax at the hotel's Lumi Spa & Fitness or take a dip into the gorgeous indoor swimming pool and the accompanying sauna.
There's a Fitness Center, a Dining Room by the Steak & Seafood Grill restaurant, and even a Business Center – doesn't this hotel sound like a wonderful dream?
Hilton Busan
A seafront hotel is always a blessing, just like Hilton Busan. Located quite near to Haeundae Beach, it is a five-star place, filled with amazing amenities, comfortably luxurious rooms, and kid-friendly facilities.
You can choose from guest rooms, suites, executive rooms, and accessible rooms. Hilton offers a range of dining options, including the hotel's rooftop bar, the McQueen's Bar, the McQueen's Lounge with its French-Korean menu, Sweet Corner, hosting a wide array of fresh bakery treats, and da MOIM, a restaurant featuring several lip-smacking cuisines.
Hilton also boasts of two spacious ballrooms, ideal for conducting weddings, parties, and other memorable events.
There are two pools, a fitness centre, a business centre, and a concierge – all of this, and many other things, are at your service!
Lotte Hotel Busan
Located right in the bustling centre of Busan, Seomyeon is the Lotte Hotel Busan, known as the largest hotel in the city.
Comfort and class drip down the place, shining through its rooms, dining options, and the number of facilities it provides the guests with.
The rooms are unparalleled the way they are designed, may it be the deluxe room, a premier room, a suite, or the rooms on the club floor.
The dining options of Lotte are seemingly endless – such as a bar, a bakery, and a few restaurants - with its menu including delicious and authentic as well as fusion Japanese, Chinese, Korean dishes.
Other amenities include swimming pools, a sauna, a fitness centre, a golf driving range, a business centre, a casino, and a handful of exquisite conference and wedding venues!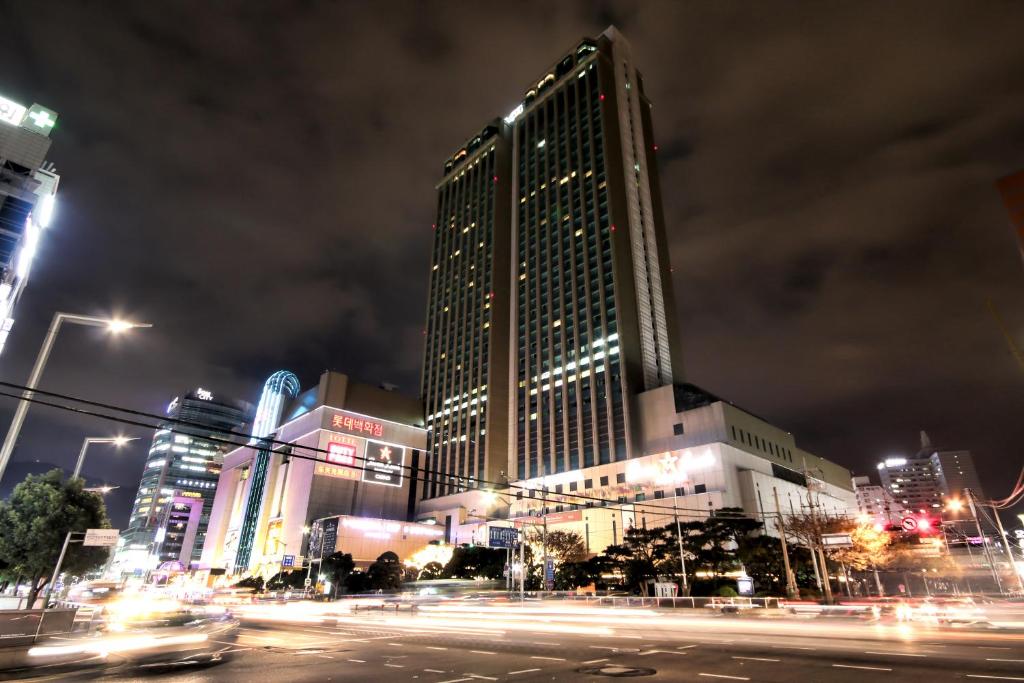 Stanford Inn Busan
Stanford Inn Busan is one of the best choices for accommodations in the city, thanks to its easily accessible location and comfort factor. All the rooms feature amazing views of either the sprawling city or sparkling sea and come with a refrigerator, a TV, and a desk.
To make you even more comfortable, complimentary instant coffee, linens, and a humidifier are also included in the guest rooms. The hotel doesn't jump on the bandwagon, offering only one dining option, but it is amazingly perfect.
Café Stanford is open all day and provides a lip-smacking breakfast buffet every day. Other facilities of this inn include daily housekeeping, postal service and not to forget, free high-speed WiFi all over the property.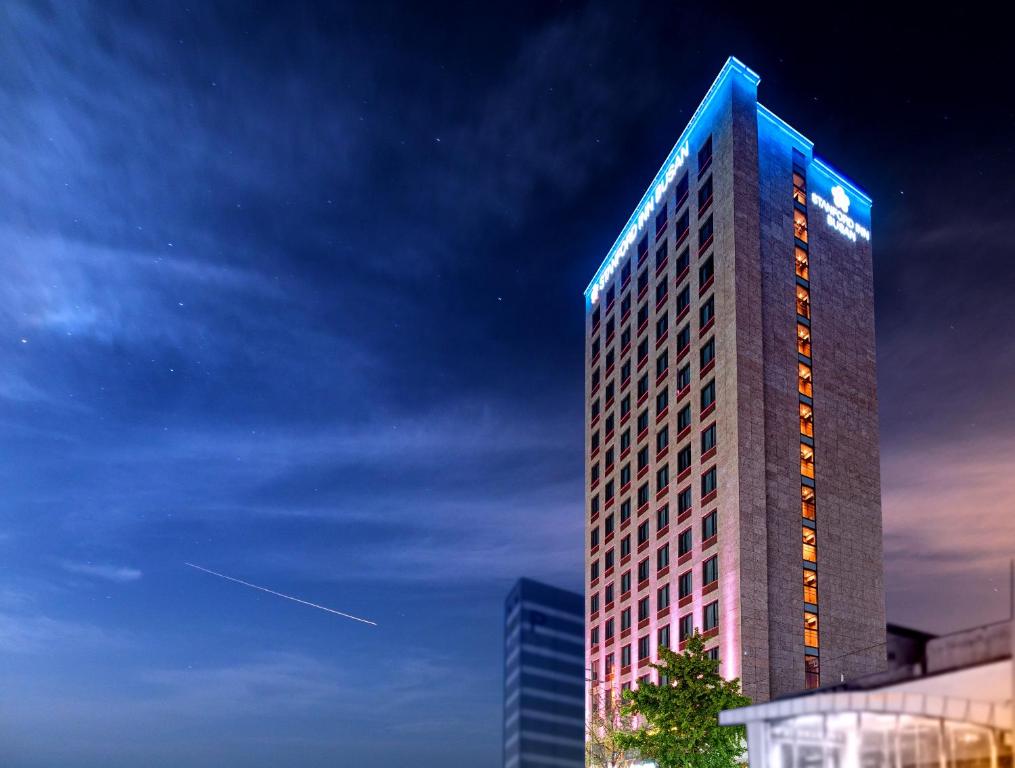 Nongshim Hotel
Having been around for more than 40 years now, Nongshim hotel is one of the best in the game. Located in Dongnae-gu, the place boasts of 242 rooms, designed in contemporary Korean style.
Basic amenities, a comfortable double bed to relax in, and a TV are only some of the features of these rooms. The dining front of the hotel is especially impressive, which comes with a restaurant, a lounge and a bar, a bakery, a snack shop, and so on.
The hotel is blessed with several great facilities, including a fitness centre, a business centre, a VIP lounge, and the most fascinating, the hot spring, i.e. Heo Simcheong. It is an open-air hot spring bath, where relaxation is a real, achievable thing!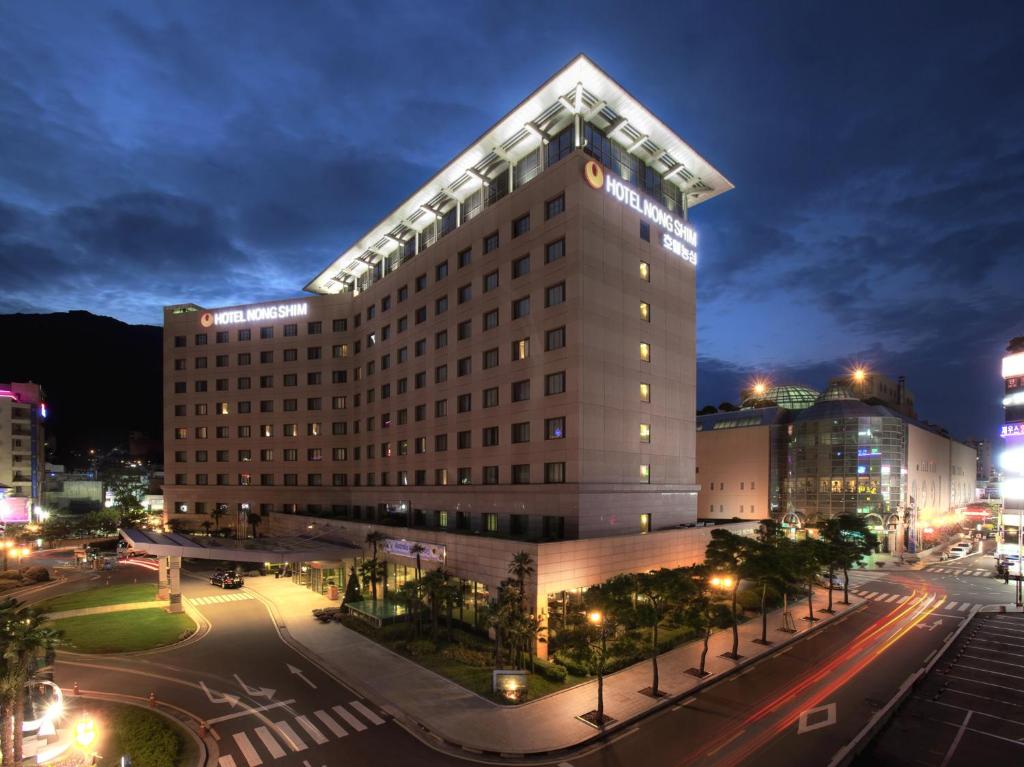 The Westin Chosun Busan
This prestigious name in the list of amazing hotels around the world also appears in Busan!
The Westin Chosun is a five-star hotel, located in the beautiful and popular Haeundae region, ringed by some of the most-visited tourist stops of South Korea. The hotel has everything that will ensure that you have a relaxing time in Busan, right from its living facilities and advanced amenities.
All the types of rooms are especially commendable, may it be a cosy deluxe room or an impressive executive suite. The Hotel's restaurants include a Korean restaurant called Sheobul, a delightful pub, O'Kims and Josun Deli with an amazing snacks' menu. Apart from that, you can also access the swimming pools, the Solarium and a couple of spacious event rooms.
Haeundae Grand Hotel
Located on the Haeundae Beach Road is this amazing Haeundae Grand Hotel, an exciting addition to Busan's hotels' scenario. A sprawling structure of 22 floors, the rooms are clean, well-executed and offers classy comfort.
A complimentary bottle of water, free access to Pay TV, laundry services and car rentals are just some of the facilities that come with the room. There are also a number of dining options, including two restaurants and a café-cum-bistro, all of which provide an eclectic and lip-smacking menu.
This hotel, however, goes one step forward in its facilities – it provides its guests with a sauna, a health and beauty centre, a business centre, an indoor pool and even a beauty parlour, not to forget the highspeed WLAN access!
Paradise Hotel Busan
This amazing hotel, just like its name, is a paradise, located on the popular Haeundae Beach.
This 5-star hotel is an ideal choice for everyone, may it be a business traveller or a tourist. Recognized as one of the best hotels in Busan, it has been living up to its reputation as a 'global hotel' for many decades. The air-conditioned guestrooms – around 532 of them – are extremely comfortably stylish and cosy.
There are also many dining options that you can choose from; all of the restaurants serve scrumptious dishes from Chinese, Japanese and Western cuisine. The hotel also features marvellous facilities such as a world-famous casino, an outdoor hot spring spa, an indoor golf practice range, a fitness centre and a duty-free shopping centre.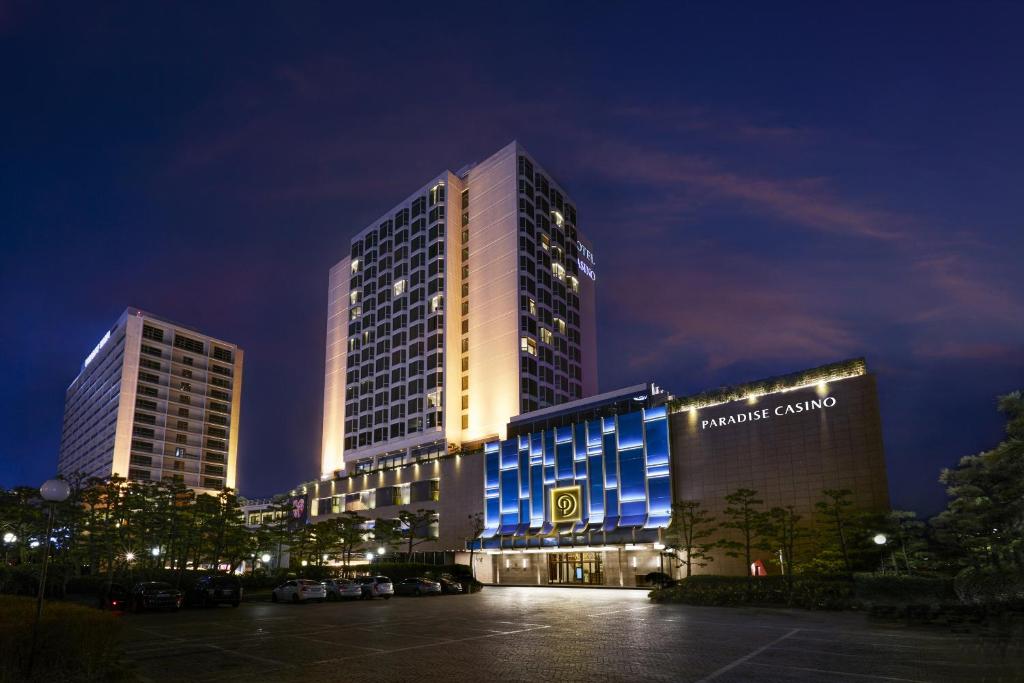 Signiel Busan
Signiel Busan, located in the Haeundae's landmark LCT Tower, is a luxury hotel, surrounded by picturesque panoramic views of the city. Most of the guest rooms look out over the beautiful Haeundae beach and comes with fantastic amenities, including a TV, a kettle and luxury Italian bedding amidst modern interior architecture.
The dining options of the hotel might be a handful, but they provide top-notch meals of different cuisines. There's a Chinese Restaurant, Chaoran, The View, which is a buffet, the Pastry Salon, the Lounge, and the Pool Bar. The hotel also comes with a number of impressive facilities, such as swimming pools, a sauna, a spa, a fitness centre, a business centre, a garden terrace and a kids' lounge, along with some perfect special occasion venues!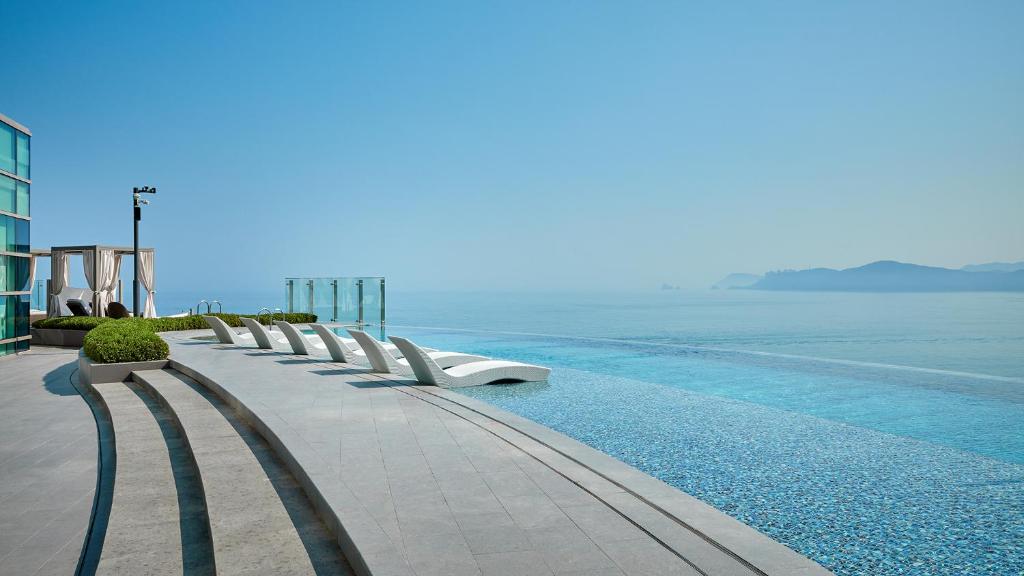 Grand Josun Busan
Grand Josun Busan is as grand as its name, thanks to its location by the beach, excellent living accommodation and world-class and prompt service. The English and Korean speaking staff is always at your service and will help you settle in the rooms properly.
These rooms, some of them offering a sea view, in question are jampacked – but with a number of amenities, including a refrigerator, a wardrobe and a flat-screen TV. The hotel also has a beachside grill and seafood buffet – Aria – which is accompanied by a modern Chinese restaurant, Palais De Chine and a lounge and the Josun Deli.
The facilities of this hotel include the amazing pool, a sauna, a fitness centre and even a lending library, which happens to be a boon for the exhausted guests!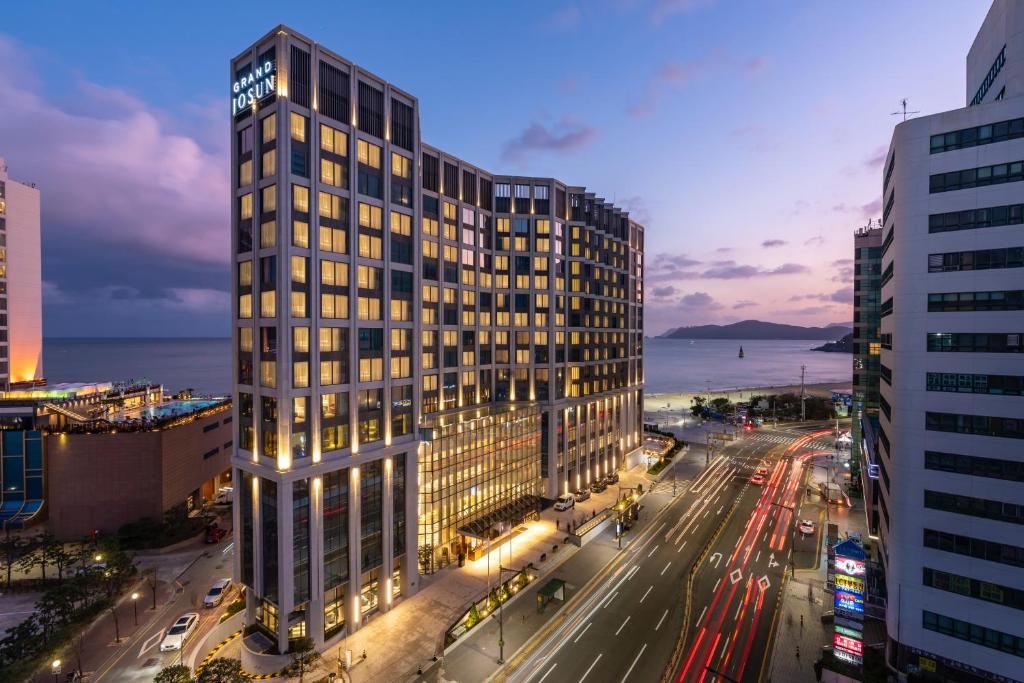 Crown Harbor Hotel
With over 500 spacious rooms and easy access to many important facilities, Crown Harbor Hotel is conveniently located, just minutes away from the Jungang Subway Station.
The hotel features cosy rooms, most of which comes with a minibar as well as a mini-kitchen. What's more, you also get laundry and dry-cleaning services with the room! In the case of facilities, there is a beautiful coffee shop, 'A Twosome Place', a restaurant, 'La Stella', a fitness centre, a meeting room and even a convenience store.
What is commendable about this hotel is the services it provides – the free on-site parking, free WiFi on the premises and even currency exchange and luggage storage, to name a few.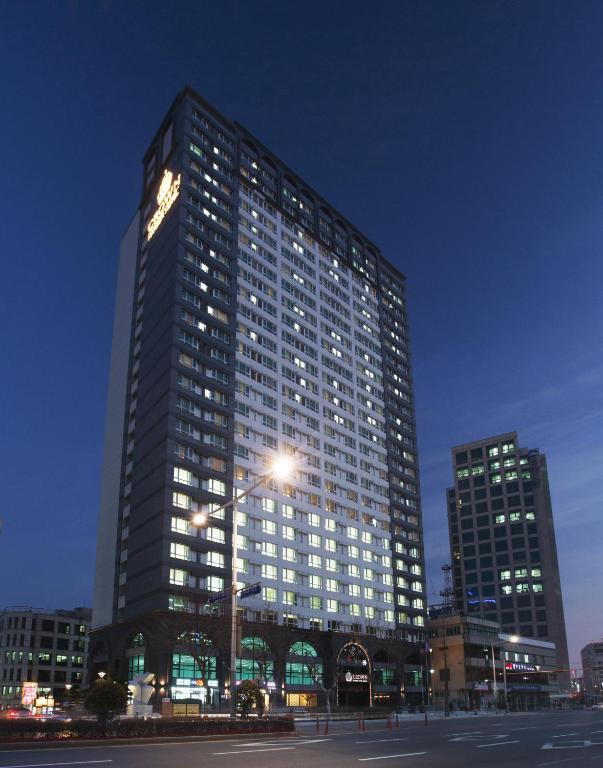 Commodore Hotel Busan
If there is any hotel that has captured the essence of the country – it is Busan's Commodore Hotel. It was designed by George Frew, who took inspiration from traditional Korean architecture and blended it with modern elements to present this phenomenal structure to the world.
Within a walking distance from the Busan Modern History Museum, this hotel is even more impressive from the inside. The rooms offer, along with comfortable beds, a refrigerator, pay-per-view movies, a minibar, telephone and free Wi-Fi! The restaurants are adventurous with their menu, may it be the restaurants Onsaemiro and Godam and Como1979 Lounge and Bar.
Facilities include an indoor pool and a gym, a sauna and a business centre. Thanks to its overall living experience, Commodore has always been the top choice for tourists over the past 20 years!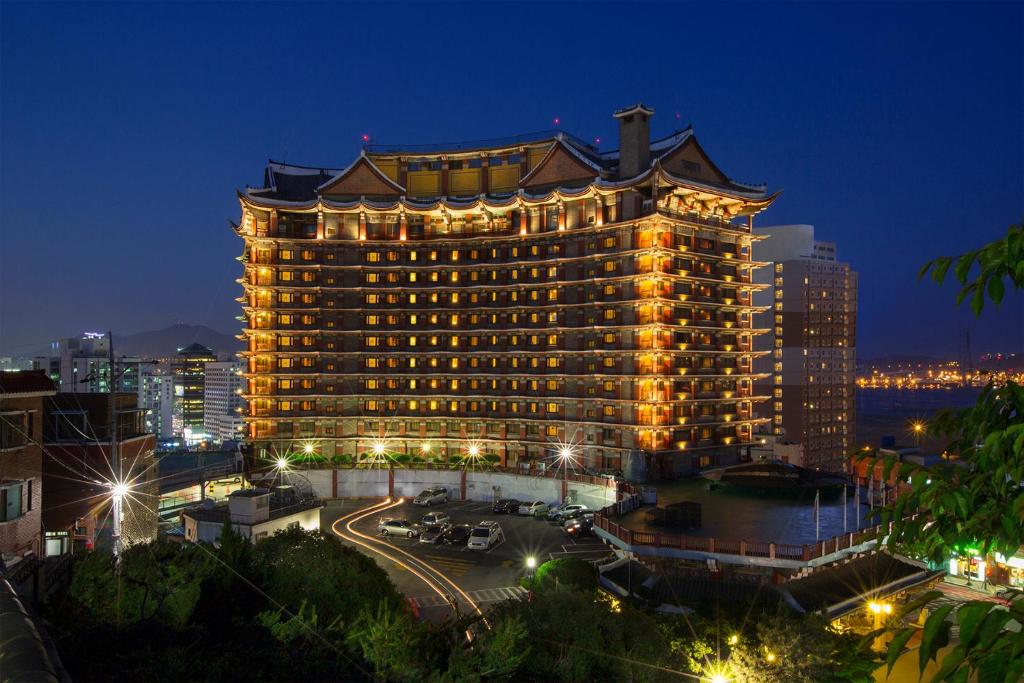 Aventree Hotel Busan
Reflecting the delightful and enthusiastic location in which it is located, Aventree is a comparatively simple but equally impressive hotel on Gwang-bok Street. The accommodations here are of three different types – deluxe, premier and suite - and amazing, all of them boasting of a double bed, a refrigerator, a tea-set and an LED TV.
The hotel also has a breakfast lounge, which provides an amazing breakfast to the guests as well as a lounge, a business corner and an all-day laundry room, free to use! A number of attractions surround this quaint hotel, some of them being the Yongdusan Park, Gamcheon Culture Village, Haeundae Beach and Jagalchi market. A no-nonsense hotel, Aventree dedicates all of its efforts to make your stay as comfortable and dream-like as possible.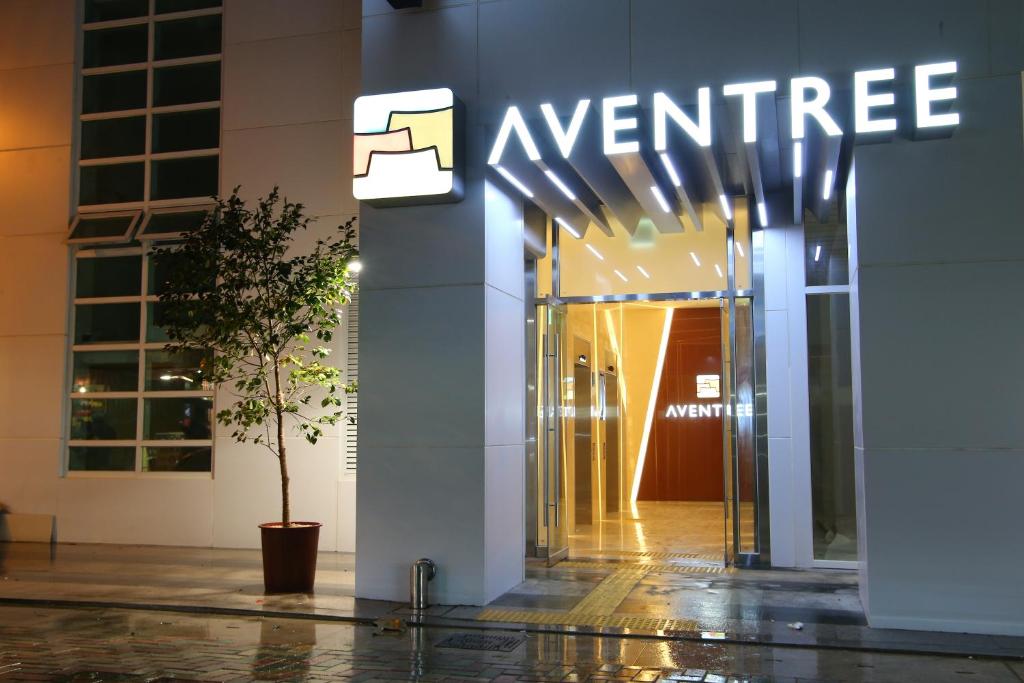 Dawn Beach Hotel Busan
Situated at 100 meters from Gwanganlli Beach, Dawn Beach Hotel is a fascinating place, with on-site parking, a karaoke bar and beautiful sea views all around you. This 10-storey hotel features 44 spacious rooms, all of which are pleasantly decorated and filled with several much-needed facilities.
The place is teeming with unique recreational activities, including a karaoke bar, massage services and even a bowling alley. Along with that, you get to enjoy amazing dishes in its on-site restaurant, bar and coffee shop. Since the hotel is also closer to many popular attractions – such as Doshi Galery, Gayang Gallery and Gwanganlli – the hotel becomes an ideal choice for people planning their trips to Busan.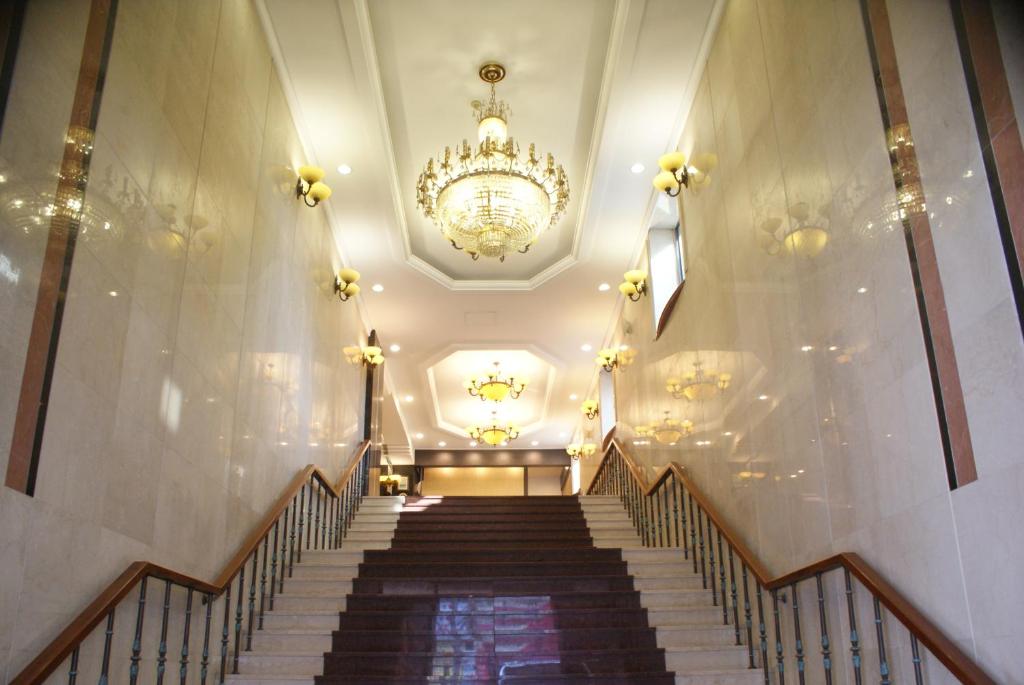 Queens Hotel
One of the most accessible hotels in Busan is the amazing Queens Hotel, located in Seomyeon. It is perfectly ideal for guests who are looking for relaxation coupled with some fun. The hotel has many types of rooms, all of which comes with free and high-speed WiFi, daily housekeeping, spacious seating arrangement and cosiness dripping out of every corner.
The hotel itself is impressive, as it provides access to the laundromat, taxi service, the hotel's kitchen where you can cook light meals and even a hot tub. If you step out of the hotel, you will be greeted by a number of famous Busan attractions, including Yaksonmyongga Busan Sumyun and Lotte Duty-Free Shop, to name a few. Queens Hotel, as you can see, is the perfect choice for your Busan trip!
All of the hotels mentioned here, and many more, have one thing in common – they reflect how Busan is perfectly capable of providing you with the best living experience, without compromising the essence of South Korea. These hotels come with their own set of facilities, provide you innumerable options for food and are located at convenient locations, which is everything a visitor to Busan looks for!